Multifunctional orthosis for relief of the medial knee compartment. 
For an indication of knee arthrosis (medial osteoarthritis of the knee) or following injury of the inner meniscus, the SofTec® OA multifunctional orthosis stabilizes and relieves pressure on the affected area, while simultaneously permitting muscle play. The orthosis consists of a flexible knit and strap system with an integral functional element comprising anatomically contoured shells, pressure cushions (pads) and an air bladder system that can be filled or emptied as required.
Pressure relief in accordance with the 3-point principle helps to alleviate pain
Zippers for ease of putting on and taking off
multi-adjustments possible
A Multi-Talented Knee Orthosis
SofTec OA can be adjusted in many ways and offers targeted pressure relief for the knee joint. The flexible SofTec vector knit contains an integral functional element with pressure cushions, carbon fiber shells and an air bladder system. This functional element can be removed prior to washing or making any modifications. External fine adjustment of the orthosis is possible by means of four non-elastic straps and the air bladder system. The knee cannot twist and the kneecap is held securely in its centered position.
Perfect Combination
Two integral pads above and below the knecap counteract swelling and hematoma during every movement. At the beginning, the anatomically contoured shells can be heated and adapted to the patient's individual leg shape. The pressure can be changed at any time depending on the activity or rest period: this is done by filling or emptying the air bladder system to increase or reduce compression. The SofTec OA thus helps to relieve pain.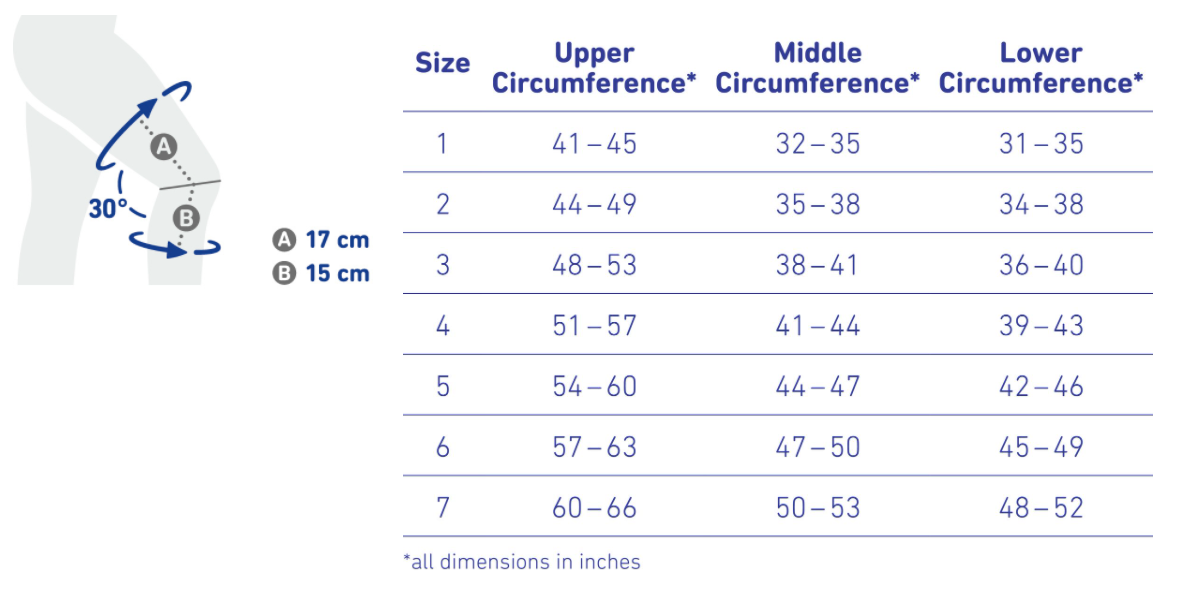 ORTHOMED IS THE BEST IN THE BUSINESS!
We offer FREE shipping in all directions! purchase, exchange or return. No gimmicks, no hidden costs–It's always 100% FREE!
We are proud to offer fast, FREE shipping anywhere in Canada with no minimum purchase required. We always provide you with tracking information through a confirmation email and in addition, you can also login to your account 24/7 to see the status of your shipment.
Exchanges – FREE Shipping!
OrthoMed is committed to a no risk online shopping experience. If you have ordered the wrong size or product and require an exchange please email exchanges@orthomed.ca and let us make it right for you. We are pleased to cover the shipping fees for the first exchange on your order. Please note if you have multiple exchanges on the same order you will be responsible for the shipping fees after the first complimentary exchange.
Warranty Concerns?
As always, 100% FREE shipping. If you have a concern with any product or have warranty issues, please email us at warranty@orthomed.ca and once again we will handle everything for you. Simple, convenient and speedy. We will make it right.
Returns – 30 day money back guarantee – FREE Shipping! **See exclusions below**
Use it, try it, not happy? Your money back. Within 30 days returns are simple. Just send a request to returns@orthomed.ca. If possible, try and have your original order number to reference. If you cannot find your order number, please provide the name the order was purchased under and we will locate you in our system. We will provide an email response the same business day.
** Exclusions**
We want all of our customers to be happy, over 99% of our products are covered by our industry leading money back gaurantee. Due to health regulations, product design or use indications some exclusions apply;
iWalk 2.0, Rebound Crutches - 5 day return policy
Theratherm Moist Heat Pads - 5 day return policy
DRYPro Products - 5 day return policy
Rigid ankle / Foot immobilizers - 5 day return policy
Shoulder immobilizers / slings - 5 day return policy
Bone Growth Stimulators - non returnable
Cold Therapy products - non returnable
Tens and Like Units - non returnable
Showereez - non returnable
DRYPro Cast Relief - non returnable
ComfiHips - non returnable
Express Shipping
We are pleased to offer 2-3 business day shipping for only $10.00. Order day is counted as day zero ( courier's rules ) This shipping charge is not refundable if items are returned for any reason. If we are unable to have your item delivered to you on or before the 3rd business day we will refund your express shipping charge.
Indications for Use:
Medially affected osteoarthritis of the knee