Bauerfeind ValguLoc Splint
Stabilizing orthosis for big toe correction.
The ValguLoc postural splint is suitable for the correction of a misalignment of the big toe (hallux valgus, bunion) as part of a conservative treatment or after surgery. The anatomically contoured orthosis holds the toe in the correct axis by applying a slight force and stretches shortened parts of the capsule and soft tissues. It is worn only without shoes.
Features:
Continuously adjustable
Corrects and protects
Simple to fit
YOUR TOE ON THE HOME STRETCH
ValguLoc supports the aligned position of the big toe after surgery or prevents a misalignment from getting worse. It is used during the night as a postural splint. The functional design guarantees a correct fitting of the orthosis: The correction pressure is continuously adjustable using the Velcro fastening.
WORKS WHILE YOU REST
ValguLoc works while your foot is resting: The anatomically contoured stabilizing orthosis helps to align your toe and is not suitable for walking. The half-shell construction also offers slight protection against external hazards. On the inside, low-fatigue cushioning increases wearing comfort and protects against pressure points.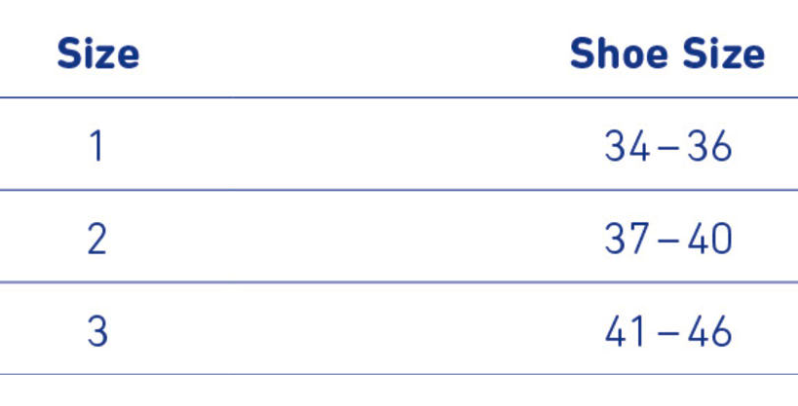 ORTHOMED IS THE BEST IN THE BUSINESS!
We offer fast advice, quick shipping and easy no hassle returns. Shipping is free in all directions! including your purchase and returns. No gimmicks, no hidden costs – We make it easy!
Orders - Free Shipping
We are proud to offer FREE 5 to 7 business day ground shipping anywhere in Canada with no minimum purchase required. We always provide you with tracking information through a confirmation email and in addition, you can also login to your account 24/7 to see the status of your shipment.
Express Shipping
We are pleased to offer two low priced express shipping options, FASTER 4-5 business day shipping for only $10.00 and FASTEST 2-3 business day shipping for only $14.00. Order day is counted as day zero (courier's rules). This shipping charge is not refundable if items are returned for any reason. If we are unable to have your item delivered to you in the specified time frame we will refund your express shipping charge.
Returns – 30 day money back guarantee
Use it, try it, not happy? Returns are simple, even if you have worn the product, lost the packaging etc. we've got you covered. The best part, we offer two great options for return shipping: if you request a return within the first 10 days of receiving your product we pay the return shipping, after 10 days we offer a flat rate return shipping charge of only $10 plus HST. Just send a request to returns@orthomed.ca. If possible, try and have your original order number to reference. If you cannot find your order number, please provide the name the order was purchased under and we will locate you in our system. We will provide an email response the same business day.
** Exclusions**
We want all of our customers to be happy, that's why over 90% of our products are covered by our industry leading money back guarantee. Due to health regulations, product design or use indications some exclusions apply;
iWalk 2.0, Rebound Crutches - 5 day return policy
Theratherm Moist Heat Pads - 5 day return policy
DRYPro Products - 5 day return policy
Rigid ankle / Foot immobilizers - 5 day return policy
Shoulder immobilizers / slings - 5 day return policy
Bone Growth Stimulators - non returnable
Cold Therapy products - non returnable
TENS and Like Units/Accessories - non returnable
Showereez - non returnable
Custom braces - non returnable
DRYPro Cast Relief - non returnable
ComfiHips - non returnable
Warranty Concerns?
If you have a concern with any product or have warranty issues, please email us at warranty@orthomed.ca and we will handle everything for you. Simple, convenient and speedy. We will make it right.