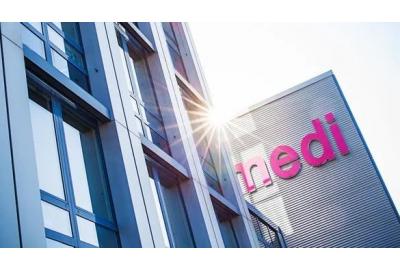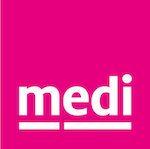 About Medi
Medi has been manufacturing medical products since 1951 and they employ approximately 3,000 employees world wide. Their products are available in more than 90 countries.
Medi offers a wide range of innovative and aesthetic products that are matched to your needs and lifestyle. Their products incorporate technology and numerous comfort features to ensure that you can wear your support regularly to get the maximum health benefit.
What we like about Medi is the wide range of products they have designed for specific conditions, and for both adults and children. For instance, wrist braces with breathable materials for comfort, knee braces with 4-point leverage, very light, flat frame and hinge construction with pads to hold it securely on the leg. For shoulder injuries, shoulder joint braces, shoulder abduction splints, and inflatable shoulder abduction cushions. With the 'Kidz' series, medi also has the right products ready for little patients too, for children who have injured their elbow, wrist or knee.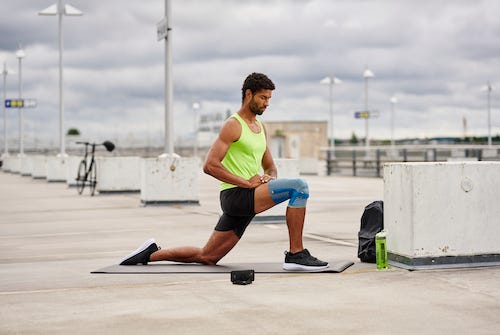 Here are some of the design and technology advantages of the Medi products: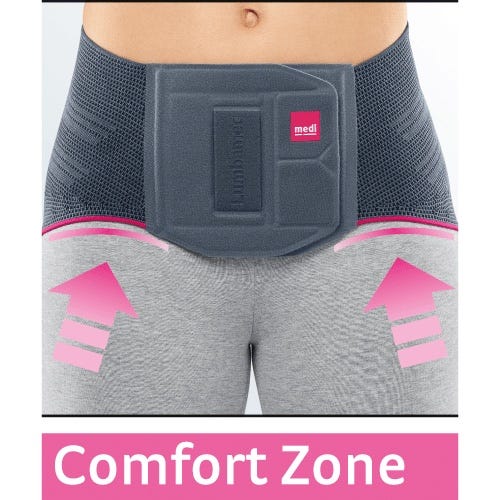 Comfort Zone
The soft comfort zones in sensitive stretchable areas mean that optimal comfort is sustained throughout the day, even during sedentary activities, allowing discreet use under normal clothing and foot wear.
Soothing pain relief that simply feels good.
---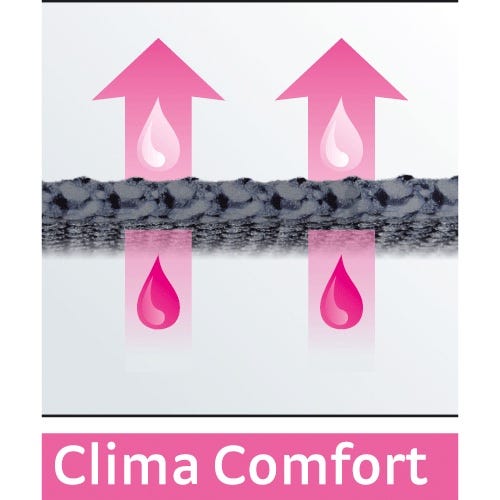 Clima Comfort
With its new material composition, the sophisticated Clima Comfort fabric now creates even more pleasant climate for the skin. Any moisture that emerges is quickly and reliably absorbed by the inner fabric and then transported to the outside where it evaporates. At the same time the breathable knit allows oxygen to reach the skin.
You don't work up a sweat with their support and find it comfortable, even in the summer.
---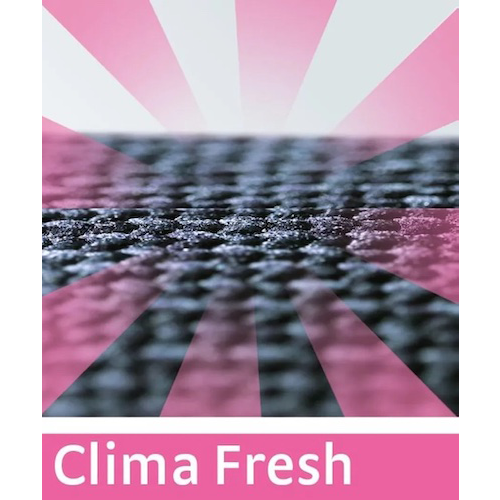 Clima Fresh
The integrated Clima Fresh technology kills germs for excellent hygienic conditions. A natural odor-free environment is maintained and germs are kept out of the fabric.
The risk of infections (e.g. caused by micro-organisms) is reduced.
---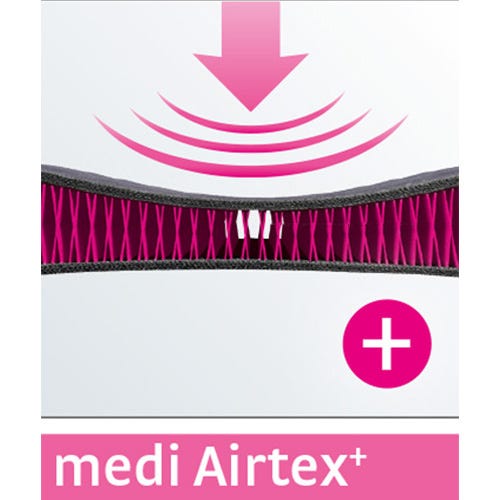 Medi Airtex+
The elastic spacer fabric is the combination of medical compression and the textile effects SMART TEMP and FRESH TECH.
The combination of medical compression and functional textile effects guarantees improved wearing comfort.
---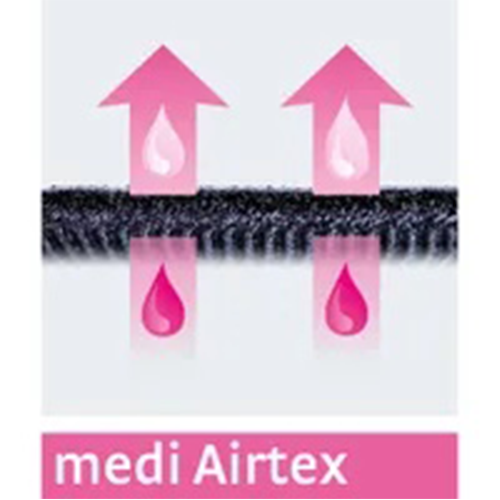 Airtex Material
An innovative, breathable, light and compressive material for comfortable activation of proprioception. It optimizes moisture transprot and ensures the highest comfort, even in hot climates.
The combination of medical compression and functional textile effects guarantees improved wearing comfort.
---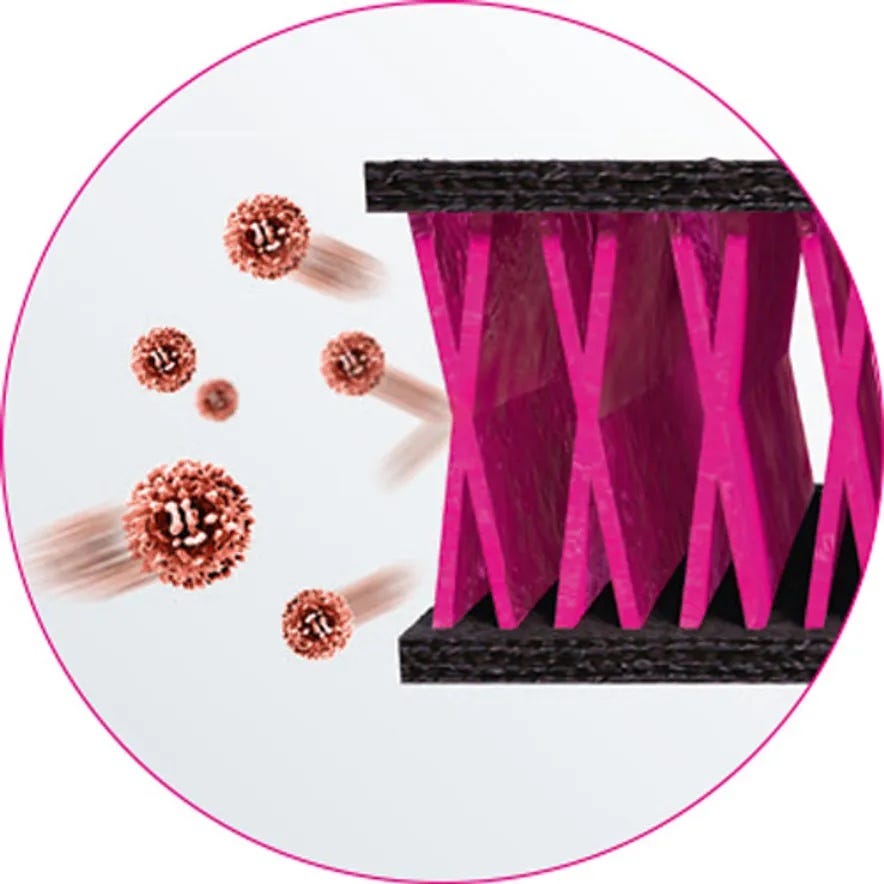 FRESH TECH
The antibacterial effect of FRESH TECH guarantees deep optimal hygienic conditions, even after long term use.
SMART TEMP
The adaptive thermo regulation is based on an innovative polymere that changes its properties in response to temperature.
At low tempature the polymere binds moisture in its structure keeping the body drier.
At high temperature it releases the stored moisture and cools the textile and skin.
---
Why Choose Medi For Your Orthopedic Needs?
Designed for comfort, so you can wear longer to recover more quickly.
Recommended by leading sports therapists and health care specialists worldwide.
Orthoses/braces to suit various indications specially designed for each area of use.
Produced in Germany with the highest production standards, and years of medical research and development behind them.
Wide range of products for both adults and children.
---
Interested in Medi Products? Check out some of these new additions:
Another great feature of the Medi line is the number of paediatric (kids) options available:

---
Interested in a Medi product but not sure which one is right for you? Contact our Kinesiology team today for fast advice.