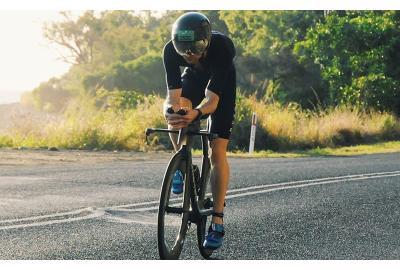 If you are serious about having the best performance and recovery products then 2XU is the brand that will help you
2XU (pronounced "Two Times You") was launched when former professional triathlete Jamie Hunt turned his passion for sport into an obsession with performance fabrics.
Together with two business partners, Australian retail guru Clyde Davenport and marketing specialist Aidan Clarke, Hunt created 2XU in Melbourne, Australia in 2005.
Starting out as a specialist run and triathlon brand, 2XU has grown to become the world's most technical sportswear company, driven by a relentless pursuit to multiply human performance.
OrthoMed is excited to add 2XU (the leader in sports compression) alongside our other top brands in medical and orthopaedic supports. We have hand selected some of the top 2XU products for you.
Products that are backed by research
2XU garments are proven by independent, scientific research to deliver real physiological benefits to athletes of all abilities.
Backed by Louis Vuitton Moët Hennessy (LVMH), 2XU is available in more than 70 countries worldwide.
NBA teams, NFL teams, the US Navy SEALs, Olympians, world champions and celebrities all choose to train, perform and recover in 2XU.