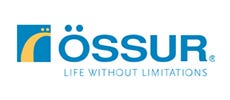 Ossur Featured
Support for ligament instabilities, including instability with osteoarthritis, in a single, versatile aluminum brace. Low to high impact activities as well as sliding sports. Polycentric hinge, low-profile design, breathable ActiveGrip™ calf liner.
Unloader One X is clinically proven to provide pain relief and functional improvements to people suffering from unicompartmental OA of the knee and meniscal tears.
Compressive knee sleeve that features a SmartPad™ buttress for targeted support and cushioning. Realigns the patella, suitable for conditions such as Patella Tendinitis (Jumper's Knee) and Chondromalacia Patella.