Ossur Rebound Hinged Knee Brace
With six variations to choose from, Össur's Rebound hinged knee brace product line is a comprehensive portfolio of high-quality braces designed to serve the needs of a broad range of patients.
Össur's Rebound hinged knee brace product line is a comprehensive portfolio of high-quality braces designed to serve the needs of a broad range of patients.
Two Lengths Available
12" or 16" inch lengths
Two Models
Sleeve or Wrap On
Two Versions of Hinges
Polycentric or ROM Hinge
Product highlights
Breathe freely.

Featuring our unique, 3-layer Cooltech™ fabric, the Rebound Knee Brace is highly breathable, reduces heat retention and dries ultrafast.

Popliteal comfort.

The Rebound Knee Brace stretches in extension and relaxes back to its natural shape in flexion, minimizing the popliteal bunching that causes skin irritation in other products.

Patella support included.

A removable, universal patella buttress is included with every sleeve version of the Rebound Knee Brace for easy, customizable patellar support, whenever necessary.

Control where it counts.

Dual lower cruciate straps enable fine-tuned control of the anterior-posterior hinge placement and cinch the Rebound Knee Brace above the gastroc to reduce migration.

Strap it your way.

The reversible strapping of the Rebound Knee Brace can be set up to pull laterally-to-medially, medially-to-laterally, or a combination of both, depending on your specific objectives.
Indications for Use
ROM Hinge Models

: Mild to moderate ACL and/or PCL, MCL and LCL instabilities, sprains and strains.
Non-ROM (Polycentric) Hinge Models: Mild medial/lateral knee instabilities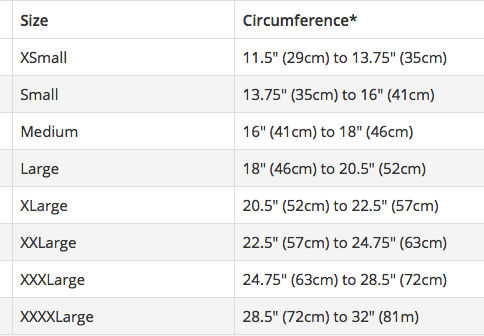 Circumferential measurement: 6" above mid-patella.
Application
Note! For best results:
a) When contouring hinge arms, remove hinges from softgood and bend hinge arms as
desired. Re-apply hinges to softgood before application ensuring the hinge arms are
completely seated within the hinge pockets and the hinge condyle is secured to the
softgood.
b) Adjust patella buttress as necessary before application. It can be trimmed or removed
as appropriate.
1. Application of Brace:
a) Sleeve version: Using the pull-tabs, pull softgood up over the knee so that the patella
opening is centered over the patella (Figure 2).
b) Wrap-around version: Open the softgood and place behind the knee
(Figure 3a). Wrap the softgood around the leg (lower portion first) and fasten firmly
with the contact closures (Figure 3b). The patella opening should be centered over the
patella.
2. Fasten Straps
Unroll each strap and fasten in the order shown. The order is the same for both sleeve and
wrap-around versions (Figure 4):
a) Strap 1 & 2 Note: The yellow strap tab allows the strap tension behind the leg to
adjust to size when fitting.
b) Strap 3 Note (long version only): With the knee in slight flexion, press the hinges
slightly posterior. When tightening, ensure the strap is first drawn around the back of
leg with moderate tension and press down on the contact fastener. Continue wrapping
the strap through the corresponding d-ring. Draw the strap snug and press down the
contact fastener.
c) Straps 4 Note (long version only): Individually tighten straps 4 to fix the
hinge position mid-line on the leg. Strap length can be adjusted from both ends of the
strap (Figure 5).
6
d) Remove yellow strap tab: Once all straps are adjusted and fastened as desired,
remove the yellow strap tab behind strap 2 to secure.
Patella Control
Patella buttresses are located within the patella opening of the knee brace. Remove
buttress from inside of the brace and attach in desired position.
3. Range of Motion Adjustment (ROM)
Adjustment should be performed by a health care professional. The brace comes with 10°
extension stops attached to the hinges. If needed, ROM control can be adjusted using the
Extension and Flexion stops included with the brace. Extension stops are labeled 0°, 5°,
10°, 20°, 30° and 40°. Flexion stops are labeled 0°, 45°, 60°, 75° and 90°.
Adjusting the ROM:
a) Remove extension stop retaining screws. Using a screwdriver or pen, slide the 10°
stop out of the hinge on both sides (Figure 6a).
b) Re-apply the desired extension stop and gently secure it with the retaining screw (do
not over tighten) (Figure 6b).
c) Follow the same procedure for the addition of a flexion stop.
Washing Instructions:
1. Remove hinges and close all hook/loop fasteners before washing.
2. Hand wash using 30°C (86°F) soapy water. Rinse thoroughly and line dry only.
3. Do not machine wash or dry.
4. For best results, rinse after every use.
Materials: Nylon, Elastane/Spandex, Nylon, Polyester
ORTHOMED IS THE BEST IN THE BUSINESS!
We offer fast advice, quick shipping and easy no hassle returns. Shipping is free in all directions! including your purchase and returns. No gimmicks, no hidden costs – We make it easy!
Orders - Free Shipping
We are proud to offer FREE 5 to 7 business day ground shipping anywhere in Canada with no minimum purchase required. We always provide you with tracking information through a confirmation email and in addition, you can also login to your account 24/7 to see the status of your shipment.
Express Shipping
We are pleased to offer two low priced express shipping options, FASTER 4-5 business day shipping for only $10.00 and FASTEST 2-3 business day shipping for only $14.00. Order day is counted as day zero (courier's rules). This shipping charge is not refundable if items are returned for any reason. If we are unable to have your item delivered to you in the specified time frame we will refund your express shipping charge.
Returns – 30 day money back guarantee
Use it, try it, not happy? Returns are simple, even if you have worn the product, lost the packaging etc. we've got you covered. The best part, we offer two great options for return shipping: if you request a return within the first 10 days of receiving your product we pay the return shipping, after 10 days we offer a flat rate return shipping charge of only $10 plus HST. Just send a request to returns@orthomed.ca. If possible, try and have your original order number to reference. If you cannot find your order number, please provide the name the order was purchased under and we will locate you in our system. We will provide an email response the same business day.
** Exclusions**
We want all of our customers to be happy, that's why over 90% of our products are covered by our industry leading money back guarantee. Due to health regulations, product design or use indications some exclusions apply;
iWalk 2.0, Rebound Crutches - 5 day return policy
Theratherm Moist Heat Pads - 5 day return policy
DRYPro Products - 5 day return policy
Rigid ankle / Foot immobilizers - 5 day return policy
Shoulder immobilizers / slings - 5 day return policy
Bone Growth Stimulators - non returnable
Cold Therapy products - non returnable
TENS and Like Units/Accessories - non returnable
Showereez - non returnable
Custom braces - non returnable
DRYPro Cast Relief - non returnable
ComfiHips - non returnable
Warranty Concerns?
If you have a concern with any product or have warranty issues, please email us at warranty@orthomed.ca and we will handle everything for you. Simple, convenient and speedy. We will make it right.