Take control of knee joint pain, quickly and easily with the Unloader One X. When properly applied, the brace will reduce load on the painful and affected side of the knee through a patented unloading system.
Unloader One X is a medical device with biomechanical properties that is clinically proven to provide pain relief and functional improvements to people suffering from unicompartmental OA of the knee and degenerative meniscal tears. The Unloader One X builds on more than 18 years of patient and practitioner experience and is designed with ease of use and effortless wear in mind.
Clinically proven to reduce the pain associated with unicompartmental osteoarthritis of the knee, the Unloader One X knee brace is your companion for everyday activities and adventures.
The Unloader One X's patented 3-Point Leverage System and dual DFS straps biomechanically unload your affected knee compartment, resulting in a reduction of pain due to knee OA as well as degenerative meniscal tears.
Designed with patient compliance in mind. Like our popular Unloader One® brace, Unloader One X Custom features the Össur 3-Point Leverage System. This patented system is clinically proven to improve mobility by providing pain relief from unicompartmental knee OA or degenerative meniscal tears. Equally important, Unloader One X Custom incorporates a host of new features (see below) designed to improve patient comfort and compliance. Because even the best brace isn't effective if it isn't worn.
Features:
Comfortable and Lightweight:

Soft single-seamed straps eliminate bulk at the back of the knee and reduce chafing.

Easy to Use:

Alignment guide, color-coded touchpoints, and Quick Fit buckles allow for intuitive donning and doffing.

Entire brace is machine washable for easy care and maintenance.

Sleek, Low Profile Design
Stylish, Low-Profile Frame with Soft Edges
Breathable and Skin Friendly Soft Goods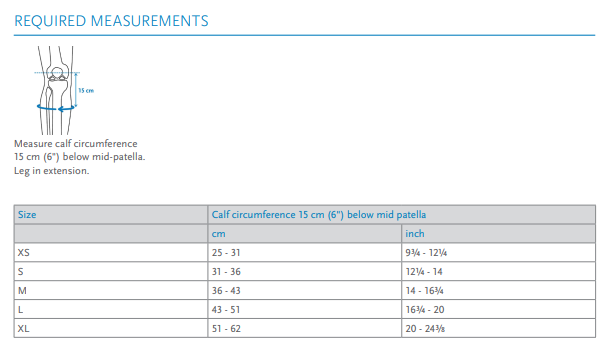 Fitting Instructions:
1. With knee slightly bent, place the brace on your leg with the hinge on the affected side of your knee. Align the hinge so that the Ossur logo is at the top of your kneecap and the front of the hinge is at the center of the side of your leg.
2-5. Close the lower buckle (blue dot) first, followed by the top buckle (yellow dot). Make sure that the calf strap is positioned above the widest part of your calf. Use the palm of your hand to close the buckles, pressing firmly until you hear them click.
6. Your brace should be set to provide adequate pain relief with the SmartDosing® scale set at the middle indicator. However, depending on your level of pain or volume fluxuations due to weight gain/loss or swelling, you can adjust the strap tension easily by turning the dials. Turning the dials clockwise (the indicator moving toward the.+) will increase the tension while turning the dials counter clockwise (the indicator moving toward the -) will decrease the tension. Remember to keep your leg slightly bent when using the SmartDosing® dials.
7. Check the final position of the brace on your leg. When your leg is slightly bent, the Ossur logo on the hinge should be aligned with the top of your kneecap and the front edge of the hinge cap should be at the center of the side of your leg.
Hint: If you find it hard to align the brace and buckle it at the same time, simply place the brace on your slightly bent leg, put the buckles in the correct receiving keyholes WITHOUT closing the buckles, and pull up your leg into place.
Once aligned correctly, continue with step 2-7.
Break-In Procedure:
When starting to use the brace, it is recommended to gradually build up to full time use, so the skin can get used to the brace.
Skin irritation issues may occur for some users. If you have sensitive skin, it is recommended to use the Unloader One® X as tolerated.
- If redness appears, usage should be decreased.
- If problems persist, discontinue brace use and consult your health care professional or practitioner regarding other liner options.
If no skin issues arise you can build up to full time usage more quickly.
How to Remove the Unloader One
®
X:
Open both upper and lower Quick Fit Buckles.

Remove the buckles from their keyholes.

Remove the brace from your leg.
ORTHOMED IS THE BEST IN THE BUSINESS!
We offer FREE shipping in all directions! purchase, exchange or return. No gimmicks, no hidden costs–It's always 100% FREE!
We are proud to offer fast, FREE shipping anywhere in Canada with no minimum purchase required. We always provide you with tracking information through a confirmation email and in addition, you can also login to your account 24/7 to see the status of your shipment.
Exchanges – FREE Shipping!
OrthoMed is committed to a no risk online shopping experience. If you have ordered the wrong size or product and require an exchange please email exchanges@orthomed.ca and let us make it right for you. We will quickly place a new order for you, and we are pleased to cover the shipping fees for the first exchange on your order. Please note if you have multiple exchanges on the same order you will be responsible for the shipping fees after the first complimentary exchange.
Warranty Concerns?
As always, 100% FREE shipping. If you have a concern with any product or have warranty issues, please email us at warranty@orthomed.ca and once again we will handle everything for you. Simple, convenient and speedy. We will make it right.
Returns – 30 day money back guarantee – FREE Shipping! **See exclusions below**
Use it, try it, not happy? Your money back. Within 30 days returns are simple. Just send a request to returns@orthomed.ca. If possible, try and have your original order number to reference. If you cannot find your order number, please provide the name the order was purchased under and we will locate you in our system. We will provide an email response the same business day.
** Exclusions**
We want all of our customers to be happy, over 99% of our products are covered by our industry leading money back guarantee. Due to health regulations, product design or use indications some exclusions apply;
iWalk 2.0, Rebound Crutches - 5 day return policy
Theratherm Moist Heat Pads - 5 day return policy
DRYPro Products - 5 day return policy
Rigid ankle / Foot immobilizers - 5 day return policy
Shoulder immobilizers / slings - 5 day return policy
Bone Growth Stimulators - non returnable
Cold Therapy products - non returnable
Tens and Like Units - non returnable
Showereez - non returnable
DRYPro Cast Relief - non returnable
ComfiHips - non returnable
Express Shipping
We are pleased to offer two low priced express shipping options, FASTER 4-5 business day shipping for only $10.00 and FASTEST 2-3 business day shipping for only $14.00. Order day is counted as day zero (courier's rules) This shipping charge is not refundable if items are returned for any reason. If we are unable to have your item delivered to you in the specified time frame we will refund your express shipping charge.