DonJoy Playmaker II FourcePoint
Knee injuries can stop you. Preventing injury or re-injury can keep you moving. Playmaker II FourcePoint
Knee injuries can stop you. Preventing injury or re-injury can keep you moving. Playmaker II FourcePoint, engineered by DonJoy, increases flexion angles and reduces the risk of ACL injury. So go ahead and say it; I can recover. I can train. I can play.

Why Playmaker II FourcePoint?
Women are 2 to 10x more likely to injure their ACL
A person who has torn their ACL has 15x greater risk of a second ACL injury during initial 12-months after ACL reconstruction
50 percent of ACL injuries occur in 15-25-year olds
60-80 percent of ACL injuries are non-contact related
Risk of ACL injury to the opposing knee (opposite knee) is two times that of the reconstructed knee
Psychological factors, primarily fear of re-injury, influence the ability to return to play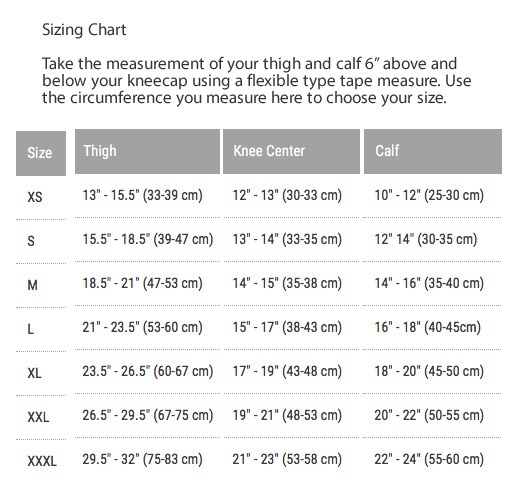 ORTHOMED IS THE BEST IN THE BUSINESS!
We offer FREE shipping in all directions! purchase, exchange or return. No gimmicks, no hidden costs–It's always 100% FREE!
We are proud to offer fast, FREE shipping anywhere in Canada with no minimum purchase required. We always provide you with tracking information through a confirmation email and in addition, you can also login to your account 24/7 to see the status of your shipment.
Exchanges – FREE Shipping!
OrthoMed is committed to a no risk online shopping experience. If you have ordered the wrong size or product and require an exchange please email exchanges@orthomed.ca and let us make it right for you. We will quickly place a new order for you, and we are pleased to cover the shipping fees for the first exchange on your order. Please note if you have multiple exchanges on the same order you will be responsible for the shipping fees after the first complimentary exchange.
Warranty Concerns?
As always, 100% FREE shipping. If you have a concern with any product or have warranty issues, please email us at warranty@orthomed.ca and once again we will handle everything for you. Simple, convenient and speedy. We will make it right.
Returns – 30 day money back guarantee – FREE Shipping! **See exclusions below**
Use it, try it, not happy? Your money back. Within 30 days returns are simple. Just send a request to returns@orthomed.ca. If possible, try and have your original order number to reference. If you cannot find your order number, please provide the name the order was purchased under and we will locate you in our system. We will provide an email response the same business day.
** Exclusions**
We want all of our customers to be happy, over 99% of our products are covered by our industry leading money back guarantee. Due to health regulations, product design or use indications some exclusions apply;
iWalk 2.0, Rebound Crutches - 5 day return policy
Theratherm Moist Heat Pads - 5 day return policy
DRYPro Products - 5 day return policy
Rigid ankle / Foot immobilizers - 5 day return policy
Shoulder immobilizers / slings - 5 day return policy
Bone Growth Stimulators - non returnable
Cold Therapy products - non returnable
Tens and Like Units - non returnable
Showereez - non returnable
DRYPro Cast Relief - non returnable
ComfiHips - non returnable
Express Shipping
We are pleased to offer two low priced express shipping options, FASTER 4-5 business day shipping for only $10.00 and FASTEST 2-3 business day shipping for only $14.00. Order day is counted as day zero (courier's rules) This shipping charge is not refundable if items are returned for any reason. If we are unable to have your item delivered to you in the specified time frame we will refund your express shipping charge.
DonJoy warrants its products for manufacturing or material defects 6 months. DonJoy does not warrant products for cosmetic deficiencies caused by regular use.
Recover
FourcePoint Technology increases flexion angles (minimizes time spent in "at risk" position
Improves joint mechanics in both surgical and non-surgical knee
Immeasurable comfort; Hi10 (high tenacity nylon/spandex fabric—posterior) offers unmatched comfort and fit
Just plain "easy;" molded strap tabs allow quick and easy strap adjustments to deliver a secure and comfortable fit
"Cooler" experience; advanced spacer fabric promotes a "cool" environment for activities on all levels

Train both knees with One1 Brace
Preventative use for non-contact sports with FourcePoint Technology
60 percent decrease in non-contact ACL injury rate in both knees (one brace protects both knees
Training effects retained by about 50 percent while not wearing the brace