A low-profile, and extremely comfortable patella support brace for mild to moderate patellar dislocations.
This brace is ideal for runners, recreational athletes, or individuals who are looking for extra patella support during their daily activities.
The Tru-Pull Lite is DonJoy's most comfortable, low profile and shortest patellofemoral brace, yet strong enough to relieve knee pain! This patella support brace is designed with pull straps above and below the patella (kneecap). This puts a "true" and consistent pull on the kneecap during flexion and extension, which realigns the patella. By properly aligning the kneecap you reduce the pain that comes with patellofemoral problems like dislocating your kneecap.
This brace is ideal for runners, recreational athletes, or individuals who are looking for extra patella support during their daily activities.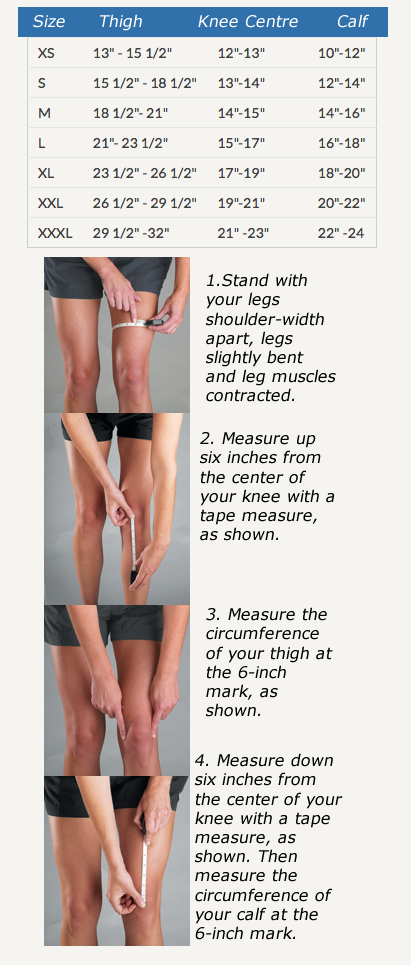 Note: This product runs small. If you measure between sizes we recommend going up one size for optimum comfort and fit
The DonJoy Tru-Pull Lite knee brace is used to treat or prevent the following injuries:
Mild to moderate anterior knee pain
Patellofemoral syndrome (PFS)
Lateral subluxation
Patellar maltracking
Product Features:
Bifurcated Strap
This two-pronged strap pulls the patella into proper alignment and helps reduce the pain from patellofemoral dysfunction.
Dual Durameter Buttress System
Provides a soft tacky connection with the patella ensuring maximum support, while maintaining complete comfort.
Thigh and Calf Anchors
You'll no longer have to tug to keep your brace in place. These independent anchors prevent the brace from rotating.
Breath-O-Prene Fabric
You'll love the comfort that comes from this anti-microbial, wicking fabric that is hypoallergenic, breathable, and lightweight.
Plastic Hinges
Provide a little additional medial and lateral stability enhancing the overall support for your knee.
ORTHOMED IS THE BEST IN THE BUSINESS!
We offer FREE shipping in all directions! purchase, exchange or return. No gimmicks, no hidden costs–It's always 100% FREE!
We are proud to offer fast, FREE shipping anywhere in Canada with no minimum purchase required. We always provide you with tracking information through a confirmation email and in addition, you can also login to your account 24/7 to see the status of your shipment.
Exchanges – FREE Shipping!
OrthoMed is committed to a no risk online shopping experience. If you have ordered the wrong size or product and require an exchange please email exchanges@orthomed.ca and let us make it right for you. We will quickly place a new order for you, and we are pleased to cover the shipping fees for the first exchange on your order. Please note if you have multiple exchanges on the same order you will be responsible for the shipping fees after the first complimentary exchange.
Warranty Concerns?
As always, 100% FREE shipping. If you have a concern with any product or have warranty issues, please email us at warranty@orthomed.ca and once again we will handle everything for you. Simple, convenient and speedy. We will make it right.
Returns – 30 day money back guarantee – FREE Shipping! **See exclusions below**
Use it, try it, not happy? Your money back. Within 30 days returns are simple. Just send a request to returns@orthomed.ca. If possible, try and have your original order number to reference. If you cannot find your order number, please provide the name the order was purchased under and we will locate you in our system. We will provide an email response the same business day.
** Exclusions**
We want all of our customers to be happy, over 99% of our products are covered by our industry leading money back guarantee. Due to health regulations, product design or use indications some exclusions apply;
iWalk 2.0, Rebound Crutches - 5 day return policy
Theratherm Moist Heat Pads - 5 day return policy
DRYPro Products - 5 day return policy
Rigid ankle / Foot immobilizers - 5 day return policy
Shoulder immobilizers / slings - 5 day return policy
Bone Growth Stimulators - non returnable
Cold Therapy products - non returnable
Tens and Like Units - non returnable
Showereez - non returnable
DRYPro Cast Relief - non returnable
ComfiHips - non returnable
Express Shipping
We are pleased to offer two low priced express shipping options, FASTER 4-5 business day shipping for only $10.00 and FASTEST 2-3 business day shipping for only $14.00. Order day is counted as day zero (courier's rules) This shipping charge is not refundable if items are returned for any reason. If we are unable to have your item delivered to you in the specified time frame we will refund your express shipping charge.
6 Months from date of purchase against manufacturing or material defects. DonJoy does not warrant products for cosmetic deficiencies caused by regular use. 6 Month Warranty