MKO Sprint Air Walker Short
The perfect air walker for patients looking for stability and comfort.
MKO Spring Boot Features:
Designed to stabilize and protect the ankle and foot
Durable semi-rigid shell with anterior panel and air circulation vents
Medial and lateral air bladders inflate and deflate independently
Air bladders reinforced with an outer layer of laminated nylon fabric
Built-in bulb air pumps and push-button air release valves for ease of use
Deluxe tri-layer composite liner with removable toe cover
Wide footbed accomodates swelling and bulky dressings
Left or right applicaiton reduces inventory requirements
Benefits:
Loop-and-lock contact-closure straps for easy application and removal
Removable toe guard with three settings to accomodate foot length
Removable EVA insole for easy cleaning
Rocker sole with non-skid tread promotes a natural gait
Closed-cell foam insole helps absorb and dissipate foot strike shock
Latex free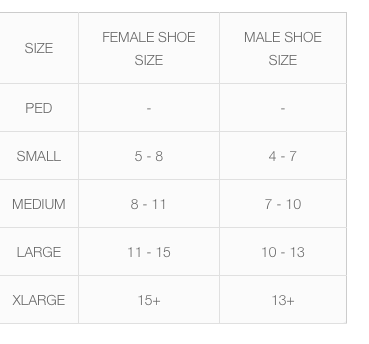 Ease of application - Three-strap system evenly disperses pressure, eliminates pooling of edema
Stable fracture of foot
Post-operative immobilization
ORTHOMED IS THE BEST IN THE BUSINESS!
We offer FREE shipping in all directions! purchase, exchange or return. No gimmicks, no hidden costs–It's always 100% FREE!
We are proud to offer fast, FREE shipping anywhere in Canada with no minimum purchase required. We always provide you with tracking information through a confirmation email and in addition, you can also login to your account 24/7 to see the status of your shipment.
Exchanges – FREE Shipping!
OrthoMed is committed to a no risk online shopping experience. If you have ordered the wrong size or product and require an exchange please email exchanges@orthomed.ca and let us make it right for you. We will quickly place a new order for you, and we are pleased to cover the shipping fees for the first exchange on your order. Please note if you have multiple exchanges on the same order you will be responsible for the shipping fees after the first complimentary exchange.
Warranty Concerns?
As always, 100% FREE shipping. If you have a concern with any product or have warranty issues, please email us at warranty@orthomed.ca and once again we will handle everything for you. Simple, convenient and speedy. We will make it right.
Returns – 30 day money back guarantee – FREE Shipping! **See exclusions below**
Use it, try it, not happy? Your money back. Within 30 days returns are simple. Just send a request to returns@orthomed.ca. If possible, try and have your original order number to reference. If you cannot find your order number, please provide the name the order was purchased under and we will locate you in our system. We will provide an email response the same business day.
** Exclusions**
We want all of our customers to be happy, over 99% of our products are covered by our industry leading money back guarantee. Due to health regulations, product design or use indications some exclusions apply;
iWalk 2.0, Rebound Crutches - 5 day return policy
Theratherm Moist Heat Pads - 5 day return policy
DRYPro Products - 5 day return policy
Rigid ankle / Foot immobilizers - 5 day return policy
Shoulder immobilizers / slings - 5 day return policy
Bone Growth Stimulators - non returnable
Cold Therapy products - non returnable
Tens and Like Units - non returnable
Showereez - non returnable
DRYPro Cast Relief - non returnable
ComfiHips - non returnable
Express Shipping
We are pleased to offer two low priced express shipping options, FASTER 4-5 business day shipping for only $10.00 and FASTEST 2-3 business day shipping for only $14.00. Order day is counted as day zero (courier's rules) This shipping charge is not refundable if items are returned for any reason. If we are unable to have your item delivered to you in the specified time frame we will refund your express shipping charge.
LandMark braces / supports are warranted for manufacturing or material defects for 3 months. LandMark warrants its products for manufacturing or material defects. LandMark does not warrant products for cosmetic deficiencies caused by regular use or defects as a result of misuse or neglect.
1. Lightweight ergodynamic design.
2. Premium quality liner with removable toe cover
3. Textured heavy duty sole with natural gait rocker bottom.
4. Bi lateral individually controlled integrated pumps offer simple inflation/deflation.
5. Laminated nylon protective air-cell pockets to reduce leaks/returns
6. Walker sock and rigid toe guard (WSIB) included no charge.
7. Wide foot bed to accommodate dressings and edema.
8. Swivel Strap D-rings over metatarsus for easier application
9. Reinforced stitched straps
10. Economically priced.