Push Sports Patella Brace
Supports the knee cap and applies pressure to the patellar tendon, to relieve pain related to tendinitis and Osgood Schlatter disease.
The PUSH Sports Patella Brace has a soft pad to apply pressure to the knee tendon, and relieve pain. This brace effectively supports the knee cap, reducing pain with each step, or while striding or jumping. Irritation from tendonitis, runners knee, Jumper's Knee or Osgoode Schlatter's disease, are controlled, allowing the wearer to continue their daily activities and sports. The strap is easy to apply and adjusts on both sides, offering optimal compression and comfort.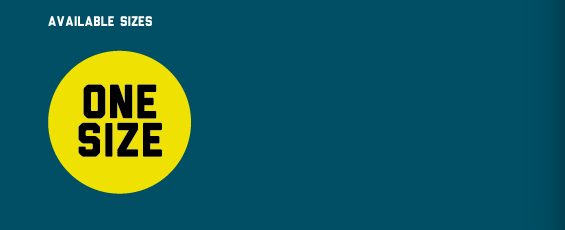 The Push Sports Patella brace is available in one size, universally applicable for the left and right sides.
Applying the Brace
Before use: remove the protective foil form the pad
1. Bend the leg. Place the patella brace on the knee tendon immediately below the kneecap, with the kneecap fitting in the recess.
2. Hold the pad with one hand and use the other hand to wrap the brace around the leg.
3. Close the hook and loop material as tightly as possible, without pinching. If the strap fails to close on the hook and loop material, use the strap's other fastener.
ORTHOMED IS THE BEST IN THE BUSINESS!
We offer FREE shipping in all directions! purchase, exchange or return. No gimmicks, no hidden costs–It's always 100% FREE!
We are proud to offer fast, FREE shipping anywhere in Canada with no minimum purchase required. We always provide you with tracking information through a confirmation email and in addition, you can also login to your account 24/7 to see the status of your shipment.
Exchanges – FREE Shipping!
OrthoMed is committed to a no risk online shopping experience. If you have ordered the wrong size or product and require an exchange please email exchanges@orthomed.ca and let us make it right for you. We will quickly place a new order for you, and we are pleased to cover the shipping fees for the first exchange on your order. Please note if you have multiple exchanges on the same order you will be responsible for the shipping fees after the first complimentary exchange.
Warranty Concerns?
As always, 100% FREE shipping. If you have a concern with any product or have warranty issues, please email us at warranty@orthomed.ca and once again we will handle everything for you. Simple, convenient and speedy. We will make it right.
Returns – 30 day money back guarantee – FREE Shipping! **See exclusions below**
Use it, try it, not happy? Your money back. Within 30 days returns are simple. Just send a request to returns@orthomed.ca. If possible, try and have your original order number to reference. If you cannot find your order number, please provide the name the order was purchased under and we will locate you in our system. We will provide an email response the same business day.
** Exclusions**
We want all of our customers to be happy, over 99% of our products are covered by our industry leading money back guarantee. Due to health regulations, product design or use indications some exclusions apply;
iWalk 2.0, Rebound Crutches - 5 day return policy
Theratherm Moist Heat Pads - 5 day return policy
DRYPro Products - 5 day return policy
Rigid ankle / Foot immobilizers - 5 day return policy
Shoulder immobilizers / slings - 5 day return policy
Bone Growth Stimulators - non returnable
Cold Therapy products - non returnable
Tens and Like Units - non returnable
Showereez - non returnable
DRYPro Cast Relief - non returnable
ComfiHips - non returnable
Express Shipping
We are pleased to offer two low priced express shipping options, FASTER 4-5 business day shipping for only $10.00 and FASTEST 2-3 business day shipping for only $14.00. Order day is counted as day zero (courier's rules) This shipping charge is not refundable if items are returned for any reason. If we are unable to have your item delivered to you in the specified time frame we will refund your express shipping charge.
Indications for Use:
Tendinitis of the patellar ligament
Jumper's knee
Patellofemoral pain syndrome (PFS)
Osgood-Schlatter disease
Matching Sports:
Badminton
Football
Hockey
Basketball
Korfball
Tennis
Cycling
Rugby
Volleyball
Fitness
Handball
Running