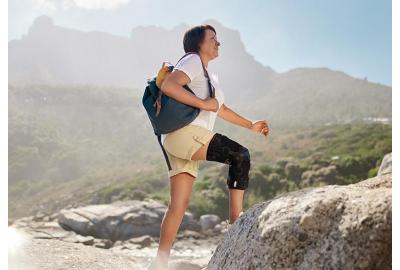 Knee problems are very common for men and women of all ages. Anyone can have them. Injuries can be caused by a direct blow or sudden movement that strains the knee, or osteoarthritis in the knee, resulting from wear and tear.
Your knee joint is made up of bone, cartilage, and ligaments. When any of these structures are damaged or diseased, you will have knee problems that can cause pain, swelling, and difficulty walking.
There are several options to treat knee conditions, including physical therapy, surgery, bracing and supports.
Knee braces can be used on there own, or in conjunction with other treatments for both acute (sudden) and chronic (long-term) knee conditions. Some of the most common and well known conditions that can be supported by knee braces include ligament injuries (ACL, PCL, MCL, LCL) and Osteoarthritis. Did you know there are also a number of other common knee conditions that can benefit from knee braces and supports.
Check out our bracing options for these other common conditions. You can also Contact our Kinesiology Team if you need help selecting the right device for your knee.