Braces for Knee Osteoarthritis - Overview
Knee osteoarthritis is the most common form of osteoarthritis, affecting millions of people across North America. For many sufferers of this degenerative disease, medical therapy doesn't bring effective pain relief and surgery may not be the best treatment approach.
What is osteoarthritis?
Osteoarthritis of the knee-joint is a common degenerative condition that occurs with "wear and tear" of the protective linings on the bone ends.
Damage to the articular cartilage can be caused by natural aging, repetitive impact or previous injuries.
Unfortunately, this degenerative condition can greatly impact your daily lifestyle and often leads to difficulties with simple everyday tasks like walking, going up stairs, running, getting in and out of chairs, or even just getting a good night's sleep.
How supportive knee braces can help you
Fortunately, there are alternative options for those who don't want to consider surgery or rely on prescription drugs. Knee braces are a non-invasive support therapy that can greatly enhance your quality of life by reducing osteoarthritis discomfort, improving your overall mobility and slowing down the degenerative process of the affected compartment.
There are three compartments that can be affected with osteoarthritis in the knee joint. Two are weight bearing compartments, and one is behind the kneecap. Some experience wear and tear on all three compartments at the same rate, which whereas others have a higher severity of wear and tear on one weight bearing compartment over the other. With a knee brace designed specifically to treat osteoarthritic changes, it's possible to effectively adjust the mechanical alignment of the knee by unloading the weight-bearing forces onto the less arthritic side, thereby decreasing the bone-on-bone pressures of the damaged area and offering significant pain relief.
When the articular cartilage gradually thins and eventually wears down altogether, bone-on-bone contact can cause severe pain, swelling and joint stiffness.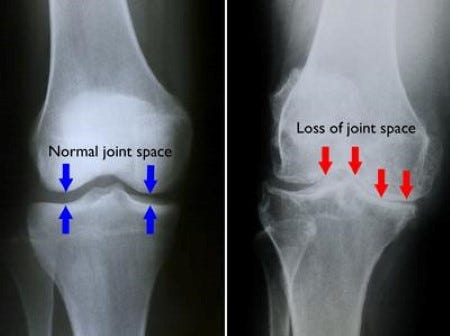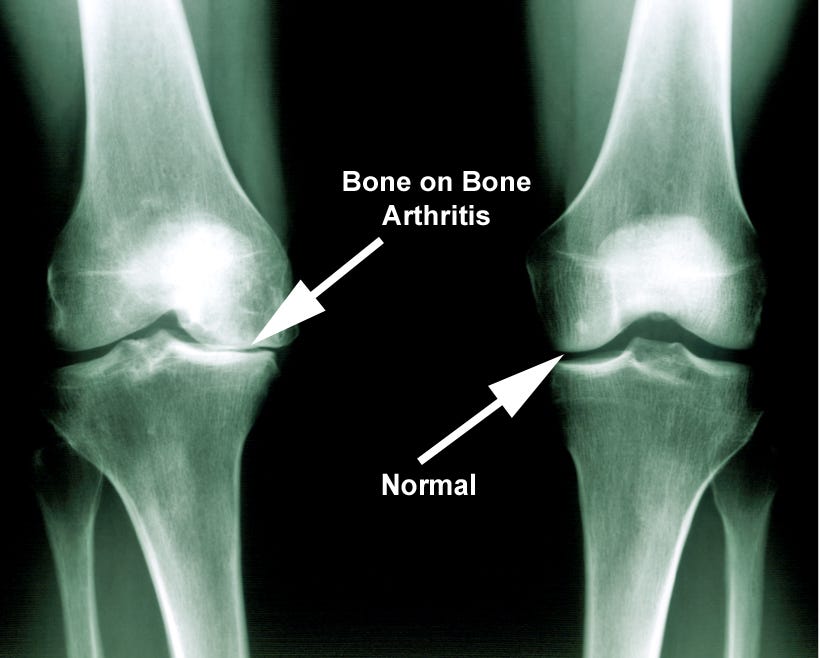 An 'unloader' knee brace opens up the area of the knee where there is friction and resulting pain. Example using a Breg OA knee brace.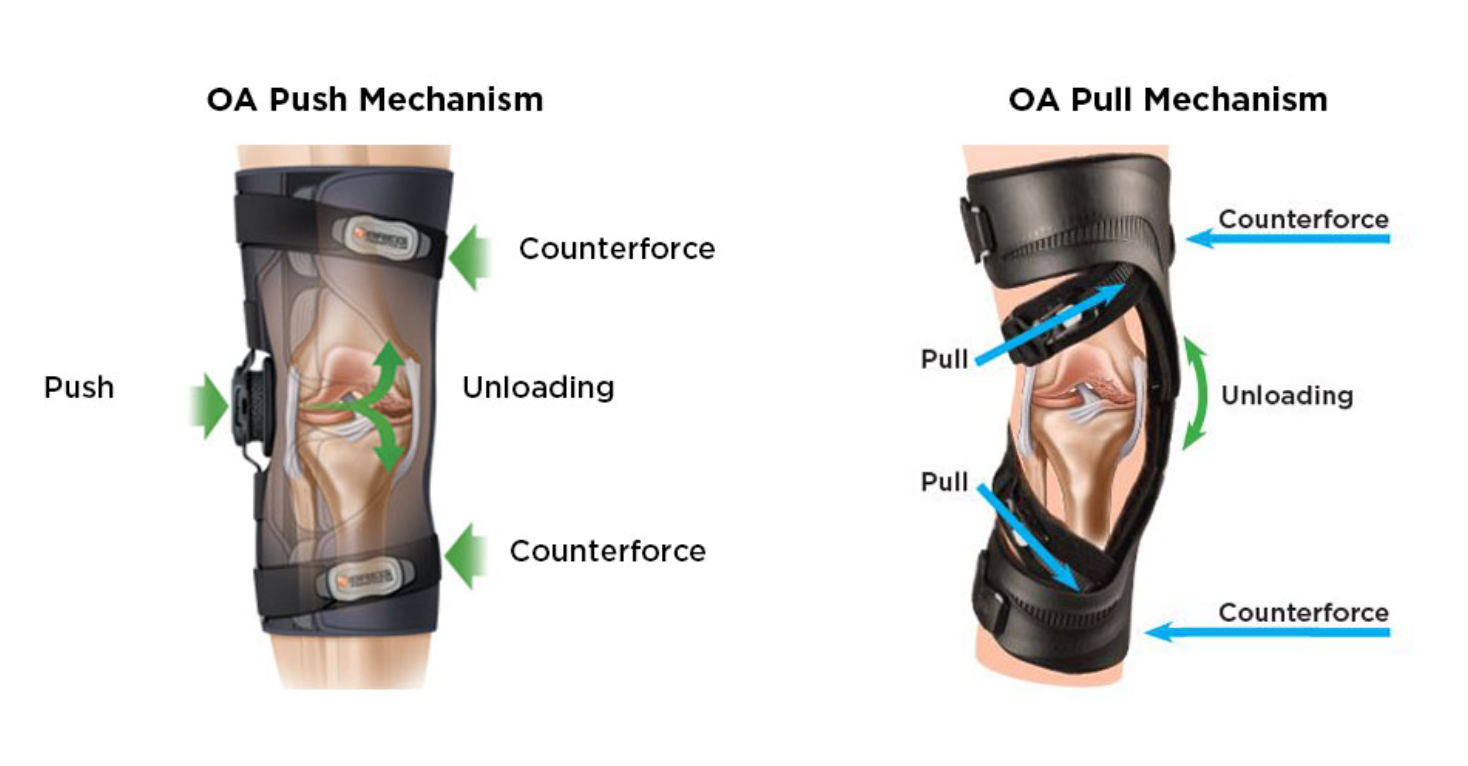 ---
What Knee Brace Should You Select for Osteoarthritis?
Generally, what knee brace you require depends on the severity of your osteoarthritis (OA).
Knee osteoarthritis is 'measured' using a scale from stages 0 to 4, with stage 0 being a healthy knee (with no signs of osteoarthritis), and stage 4 being severe.
Stage 1 (Minor OA) & Stage 2 (Mild OA)
Minor pain after walking or running

Area around the knee joint may start to feel stiff and uncomfortable after sitting for extended periods
Recommended Knee Braces for Mild OA
A knee sleeve designed for mild support with compression

Material that offers moisture wicking and breathability to keep the knee cool during wear

Some designs include light weight stays (flexible splint that runs along the side of the brace) to ensure the garment doesn't bunch around the knee

Also can include a built in pad that surrounds the kneecap to provide support

---
Stage 3 (Moderate OA)
Pain and discomfort while performing daily activities, such as running, walking, kneeling, and bending

There may be early signs of joint inflammation
Recommend Knee Braces for Moderate OA
Soft hinged knee brace. Hinges or 'splints' on either side of the brace provide stability and/or offloading of the knee joint

Some soft hinged braces include a pad that surrounds the kneecap to provide a secure hold for the kneecap to guide proper patella (kneecap) movement

Some soft hinged braces also include compression (through knitted fabric designs), and strap systems to provide additional support for the knee

---
Stage 4 (Severe OA)
Constant inflammation. More significant pain and discomfort while moving

Less fluid in the joint causing more friction (sensation of bones rubbing)
Recommended Knee Braces for Severe OA
Rigid frame unloader knee brace to provide the maximum level of support for the knee

Off-the-shelf (OTS) or Custom made

Hinges (or strapping) gently apply pressure to one side of the knee to unload the painful/arthritic compartment of the knee. This increases joint spacing on the impacted side and therefore reduces pain and improves knee joint function
---