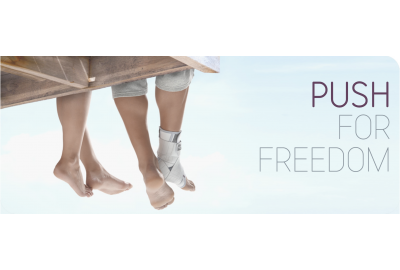 Have you checked out our products from Push?
Push orginated in the Netherlands, and has been around for 34 years offering orthopaedic braces under the brands of Push Braces and Push Sports. They have a great history of creating bracing solutions for protecting and supporting the human body; allowing people to be able to move in a healthy and comfortable way.
We have been offering Push products for many years, and we have been seriously impressed with the quality engineering, materials, and functionality of these products. The Push line of braces are organized into three categories, broadly 'Care', 'Med', and 'Ortho', each with a specific functional target in mind: retention, recovery, and improvement. In addition, there is the Sports line. Push covers the full range of orthopaedic bracing including, hand braces (Push ortho thumb brace CMC is one of our favourite products), knee braces, elbow braces, wrist braces, back braces, shoulder braces, ankle braces and neck braces.
If you haven't looked at our products from Push (and the companion line from Push Sports) make sure you have a look. Here are some trendings products:



Interested in Push braces but not sure which brace is right for your condition? Contact our Kinesiology team today for fast free advice.